Utah Stories,
Huntsville's Nuclear Option..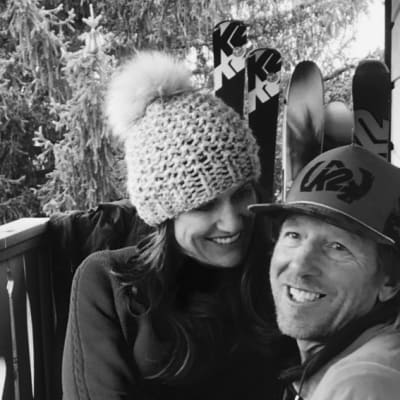 Innkeepers
Hi I'm Wes, Your host, chief cook and bottle washer at the chalet. Because of its unspoiled beauty and idyllic ski conditions, Huntsville and the Ogden Valley have become our home. Our inspiration for a bed & breakfast comes from the European Alps and in particular the ambiance of small Italian pensioni.
We take a lot of pride in the chalet since we designed and built the place practically ourselves. We are constantly making thoughtful improvements at the chalet to improve your getaway or ski vacation. Since the millennium, we have enjoyed providing a relaxing and casual environment for guests.
Keri and I invite you to come and discover the serenity of the Ogden Valley and pure skiing at our vast resorts.
Eric Peterson from Frommers Guidebook writes, "Growing up in the shadow of a nuclear power plant in San Clemente California gave Wes the inspiration for the chalet's name, but his experience as volleyball player in Italy and Switzerland inspired its style and service. The Atomic Chalet, which opened in 2000 and housed the U.S. Ski Team during the 2002 Winter Olympics, is a two-story, cedar-clad lodge with a pool table in the parlor and a hip sensibility throughout. The four rooms have one king-size or queen-size bed, plus a ladder up to a loft with one or two twins. The soft color scheme accents unfinished pine furnishings, marble-laden bathrooms, and nice mountain views."
.